Rejuvapen Microneedling
Are you ready to say goodbye to acne scars or large pores? Would you like to minimize the appearance of wrinkles while improving skin tone and texture? Rejuvapen, a high-grade, advanced microneedling device, is an effective way to minimize fine lines, wrinkles and scars on the face and body. Microneedling is a unique treatment because it supports skin remodeling, while promoting the body's natural healing process. This results in beautiful, youthful skin after just a few treatments.
Microneedling, or collagen induction therapy, creates thousands of micro-injuries in the dermis to generate rapid healing and boost collagen development. This advanced technology has the following benefits:
• Creates healthier and improved skin tone, texture and firmness
• Effective on varied skin types and tones, light to dark
• Reduction in acne scars, pore size, wrinkles and stretch marks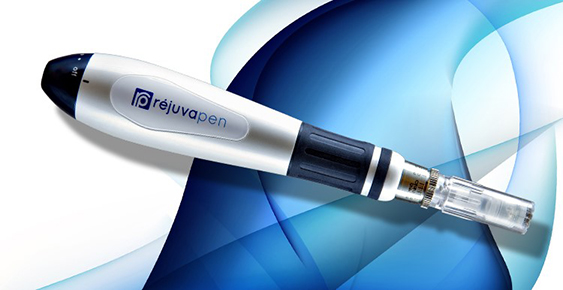 As the body naturally generates collagen, you will notice visible changes throughout the first few weeks of treatment and even greater skin enhancement throughout the months to follow.
How Much Does Microneedling Cost?
The exact price depends on the area treated and the number of treatments.
Single Treatment - $375 and up
Series Discount – 4 for $1,275 and up
If you would like to reverse the signs of aging, boost collagen growth and achieve healthier skin, Rejuvapen® Microneedling Treatments may be the solution. For a firmer and more youthful complexion, contact Madison Skin Specialists for your complimentary consultation today.