Kristin Schwarz | Aesthetician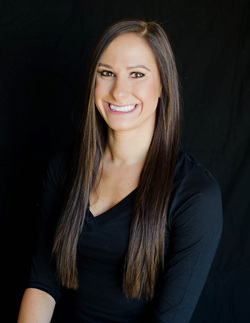 Kristin has been an Aesthetician under the state of Wisconsin for over 10 years. Having worked under the direction of plastic surgeons at multiple locations around Wisconsin, Kristin has a great deal of experience providing clients with an educated, lifelong approach to caring for their skin. She has been devoted to customizing the best experience with a caring touch and a results oriented approach.
Kristin's dedication and continued education in her field has allowed her to develop specific facial treatments for all skin types, ranging from anti-aging to acne prone skin. Her understanding in the science of esthetics allows her to recommend the most effective products to her clients for optimum results. Kristin has undergone continued education and training for the Elite MPX Aesthetic Laser, advanced chemical peels, microdermabrasion, dermaplaning, microneedling and is also certified in many medical skin care lines such as Obagi, Neostrata, Revision, and trained in Glo Skin Beauty makeup.
Kristin is focused on establishing positive client relations while providing extremely reputable and relaxing esthetics services. She enjoys working with clients on an ongoing basis to develop a results-driven skin care routine including both professional services and home care. She works with each client to correct individual skin issues and to maintain healthy skin.
"My goal is to help you achieve all of your skin care goals, not just temporarily, but for a lifetime."