Congratulations
You are about to redeem your
FREE gift card!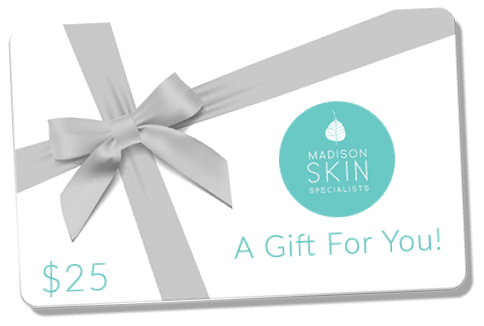 Receive a FREE $25 gift card to be applied toward your first visit at Madison Skin Specialists!
To redeem your gift, simply complete the form and click submit. A team member of Madison Skin Specialists will be in contact with you.
We look forward to helping you look and feel your best!